In this era where every developer wants you to go online, offline games are highly cherished. Developers need to go online so that they can earn from placed ads that only appear when you go online. In reality, many of us can't always be online, the unavailability of high signal strength is a hindering factor. Also receiving notifications while playing games can be distracting. In this article, we'll take you through a list of the best offline games for Android. These card games do not require an internet connection to be played.
These offline card games for Android are listed as follow:
1. Gin Rummy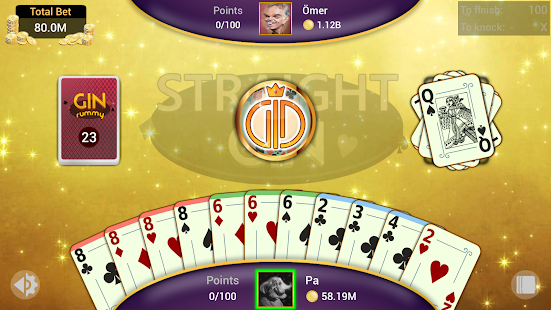 Gin Rummy takes the first position in this list for a lot of obvious reasons. Gin Rummy is an excellent offline card game, designed for enthusiasts who want nothing to come between them and a well-planned time of playing card games. The enthusiasts who are bothered by how poor internet connection may slow their gameplay or how incoming notifications may make the game almost unplayable.
Gun Rummy has a setup only the enthusiast can understand, but newbies are also welcome to try their hands. Newbies will be guided by the inbuilt tutorials. Being a card game, you are certainly gonna have an opponent. Due to the fact that you are playing this game offline, that opponent is the Ai opponent built on the game. Gin Rummy can be downloaded from the Google Playstore with no extra charges.
2. Poker World – Offline Texas Holdem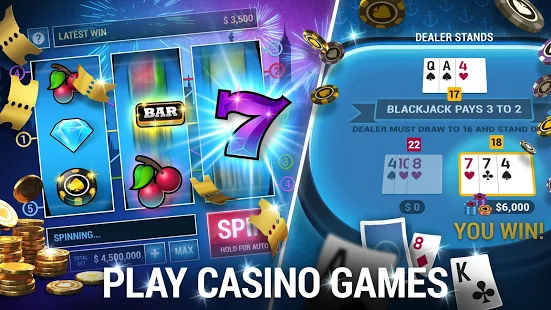 Craving for some casino vibe? There you go. Poker World may just be the game you need. It is an offline card game, that gives you the feel of playing card games in a casino. The setup here mimics what you would get in a typical casino. Stages here are labeled with country names.
This creates a scenario of you conquering different countries and becoming a virtual poker king, the dominator. Sounds awesome right? You would have to master the act of playing poker though. World Poker promises 30 hours of non-stop card gaming action. The World Poker offline game can be downloaded from the Google Playstore.
3. Under Hand
Underhand takes the card game genre to an entirely new dimension. This kind of dimension is cropped around dark magic. It's a card game with a lot of other tasks interwoven. Your job actually entails managing the resources of a confraternity. Your card-playing skills determine how well you manage the resources of the confraternity.
Successful combos facilitate graphic animations, that makes the game more interesting. Underhand is an offline card game, that can be played on the go, anywhere at any time. Underhand has a very comprehensive learning scheme, that helps a newbie get the hand of the game. Underhand is available for free download from the Google Playstore.
4. Poker Offline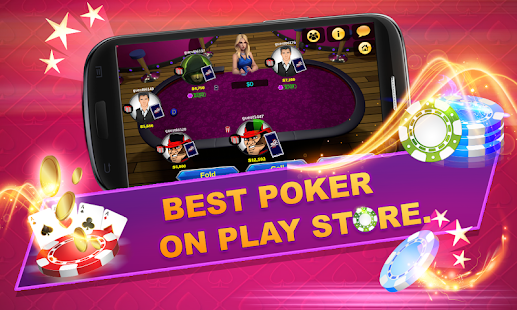 Poker offline is another highly recommended offline card game. Its moniker says it all. Poker offline is a poker game you can play offline. It has a lot of casino vibe to it. Apart from allowing you game offline, Poker offline can also be played online. With the internet, you are at liberty to challenge other top players around the world. Poker offline was designed to make a casino enthusiast very comfortable.
Poker offline has a very easy learning curve, that appeals to a lot of newbies, however, a pro is gonna be very comfortable here. In other to appeal to a lot of poker lovers around the world, poker offline is available in different languages. Languages that include: Deutsch, Portugues, French, and Spanish. Poker offline can be downloaded from the Google Playstore for free.
5. Yu-Gi-Oh! Duel Links
Yu-Gi-Oh brings an entirely different genre to card games. In Yu-Gi-Oh, you have action cards, that must be employed appropriately to fight different battles. If you are into action figures, you are certainly going to enjoy gaming with these virtual action cards. This game is all about duels. Choose your opponent and employ your action cards to get the job done.
Despite the fact that this game appeals to a lot of veterans in the business, Yu-Gi-Oh has features that help the newbie quickly understand the controls used in the game. Apart from being an offline game. Yu-Gi-Oh can also be played offline. Yu-Gi-Oh is available for download in the Google Playstore.
6. 29 Card Game – Game Offline
Developed by south-Asian game developers, 29 card game is another top-notch offline card game. It is a kind of card game that puts your card-playing skills to the test. It is the type of card game that promises to keep card-playing enthusiasts engrossed. It is a card game perfect for any enthusiast that desires to engage in a hubby on the go.
29 card game offline features a collection of 20 card games to choose from. It streamlines the process of searching for top-notch card games to play. Launch the game, select your choice card game, and begin putting your intellect to work. 29 card game can be played offline and can be downloaded from the Google Playstore for free.
7. Hearts – Offline Free Android Games
Hearts is an offline card game that offers very graphic gameplay. The shuffling of cards just got a little more realistic. The sounds and animations in the game make the game engrossing. The cards here are designed exactly like the ones you are used to playing in casinos and in public gatherings.
With its high-level artificial intelligence, Hearts tests how apt you are at playing cards. You are going to have a swell time battling the Ai. Hearts also features comprehensive tutorials that help you understand the game before you begin playing. The hearts game can be downloaded from the Google Playstore.
8. Spades – Offline Free Card Games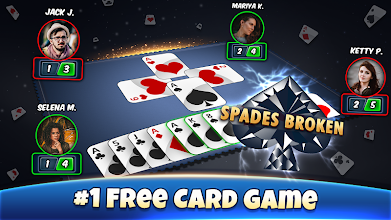 Generally, when Spade is mentioned, the first thing that enters the mind of many is a shovel-like material used to get dirty jobs done. Well for card game enthusiasts, the story is different. Spade is actually a piece in card games. It is one of the most popular and loved pieces.
This loved piece has made its way to your Android Tablet and Smartphones. The Game Spades was borne out of a Ph.D. research in the university. It was designed intuitively for the Card game enthusiast. It is a card game only the Card Enthusiast would love. Spade is available in the Google Playstore for downloads.
9. Governor of Poker 2
Think you have what it takes to take on the Governor of poker? You are welcome to give it a try. Texas Poker is a prestigious offline card game, designed for the daring card player. If you have been in search of a card game that puts your skills to the test? Governor of poker may just be what you need.
The Governor of poker promises hours of engagement in a card duel. Come and challenge the Astute Ai in this game, and tell how good you are at playing card games. The Game governor of poke has about 80 poker players to download. Governor of Poker is an offline game and can be downloaded from the Google Playstore.
10. Tonk Offline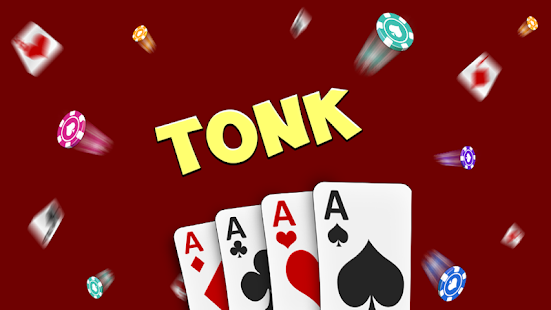 Despite being an offline game, that doesn't require an internet connection, Tonk Offline lets you game with a group of 2 or 3 friends. Playing games with friends and family, in my opinion, makes gaming a lot more interesting. Tonk Offline has all the perks of an ideal card game.
Most of the features you would find in a realistic card game are featured here. Tonk Office features inbuilt tutorials that help players understand the game. Tonk offline is available in the Google Playstore for download.
11. Naija Whot pro
NaijaWhat Pro is a Nigerian card game, developed for the Nigerian Card game enthusiast who is familiar with the game of Whot. Despite being a Nigerian game, fans from other countries and continents are welcome to give it a try. The setup here makes it easy for newbies to get the jerk in playing this game.
NaijaWhot Pro was designed with the aesthetics of a real-life whot card. All the features of the Whot game are replicated here. NaijaWhot Pro can be played offline and it's available in the Google Playstore for downloads from all continents.
12. Card Afrik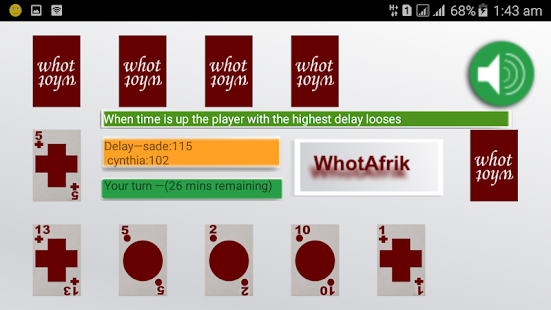 Last but certainly not least, is Card Afrik a reminiscence of the real Life Whot game. Similar to the NaijaWhot pro game, Card Afrik is a card game that appeals to fans of Whot game and again anyone is welcome to play the game after going through a learning curve.
The rules that apply in a real-life card game is replicated here.  Card Afrik can be played both offline and online. It has a multiplayer mode that lets you play with friends. Card Afrik can be downloaded from the Google Playstore.
Bonus: Solitaire Bliss
Solitaire Bliss allows users to play 28 Solitaire game variants in 10 different types. The game types include Solitaire (Klondike), Spider Solitaire, Freecell, Pyramid, Tripeaks, Scorpion, Eight Off, Yukon, Golf, Forty Thieves, and Memory. The best part is the Solitaire Bliss collection is fully available offline as an Android app or online via the Solitaire Bliss mobile-friendly website.
The games include classic graphics so it feels like you're playing a physical card game, but at the same time, you can choose to make things more competitive by aiming for top spots on the daily leaderboards. Compete against others on the app or online to see who can master the games.
Wrapping up:
These are my recommendations for the best offline card games, if you have any personal favorites, do let me know in the comment section below.
Search recipes for this entry:
trading card game offline android