Electronic books popularly called e-books have gone a long way in making books more available to individuals no matter the location. You basically do not have to wait for a hard copy. To even make the system more interesting, we now have platforms that offer these e-books for free. This article bothers on some of these platforms as we go through a list of the 10 best websites to download eBooks for free.
Get ready to be served with a ton of free e-books as overdrive.com is a hub for a plethora of free e-books primarily dominated by best sellers from the New York Times. Aside from offering e-books, Overdrive is also a hub for free audiobooks.
Overdrive may not require a fee, but it does require you have a library card, whether from a student library or a public library, as only library cardholders can access the free content offered on this platform. What's more, the content offered on this platform is legal, so you basically don't have to bother trying to ascertain if you are doing the right or the wrong thing.
The Centsless books .com fall in as another top-notch hub for free ebooks. It's unique in a way, in the sense that it brings to your awareness the free ebooks retailers are offering, with its primary retailer being Amazon.
Speaking of Amazon, Centsless books have a ton of content that is tied to Amazon kindle's unlimited service, unlimited is the word, but it's limited in this case. However, you still have a long list of free ebooks available to be devoured.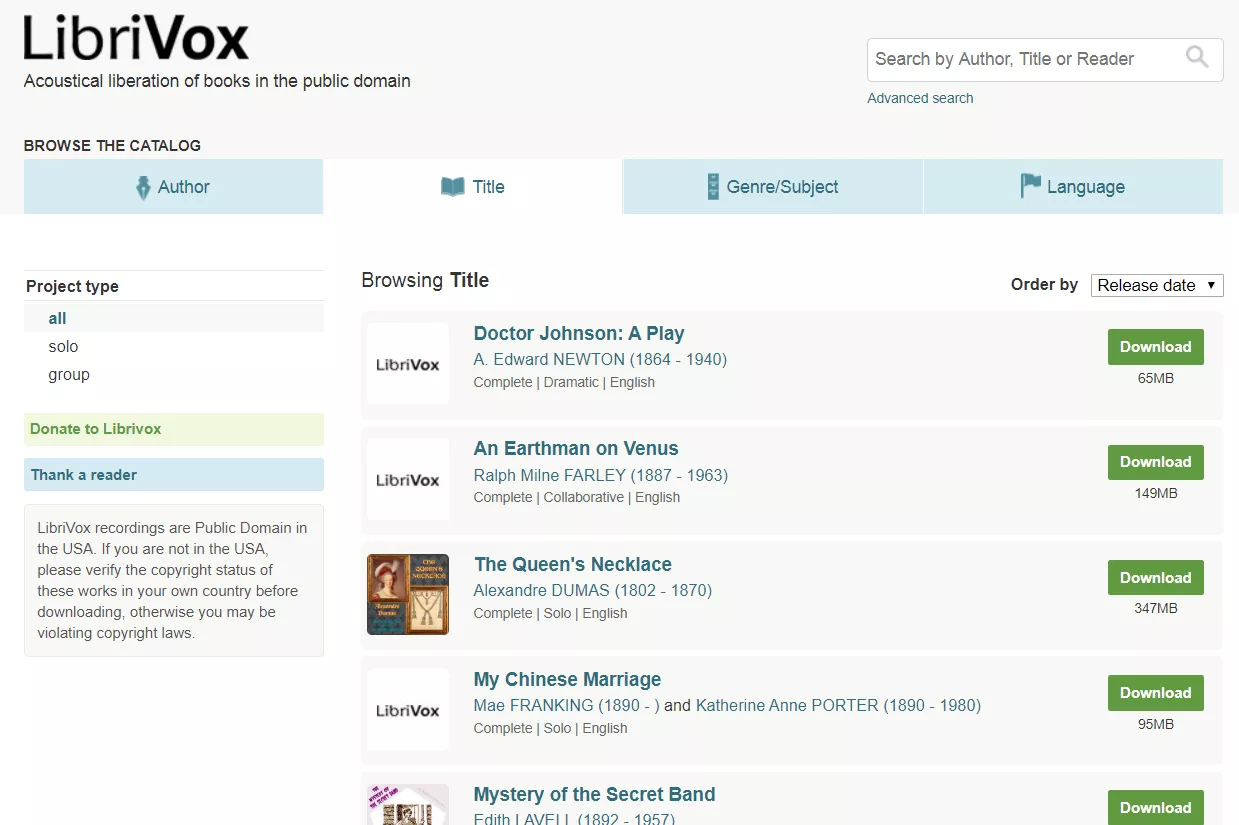 Much Overdrive, Librivox is a free ebook provider that also goes on the side to offer free audiobooks. It can be described as a platform for book-loving enthusiasts.
Librivox offerings encompass materials provided by volunteers who have decided to offer top-notch materials for free. My first impression of the website is that it's well organized. Diving into its landing page, you will be provided with two options, one of which is to read and the other to listen.
ProjectGutenberg.com is a product of an earnest desire by people who have decided to offer people free e-books. Simply put, the platform is sustained by volunteers and as at the time this article was written, Project Gutenberg had over 60,000 free e-books for consumption.
On the platform, you will find a search bar as well as a list of categories that can help make your search faster.
The Moneybookers platform takes on a hybrid approach. It offers both free and paid options. However, the paid options are mostly the discounted ones.
Scanning through the immediate categories offered on the front page, you will find romance, action & adventure, mystery & thriller, children's, fantasy, and more. Inside this category lies a long list of titles you probably would love to check out.
Still on the topic of best websites to download E-books for free. authorama.com is yet another recommended platform. It may not be the most aesthetically appealing free ebook website in the industry, but it does offer ebook titles that are offered for free.
The lading page shows a list of ebooks categorized with the first letter of the author's name, which could be very useful in locating your favorite titles.
Onboard PDFBooksworld.com is an intuitively arranged free ebook title. The few pages I visited on the website showed that we have more of novels. This sort of shows that this platform will to a large extent suit a lot of novels lovers.
Aside from being big on PDFS, the PDF Books world platform also offers materials in EPUB and MOBI. On navigation, as a user, you can quickly jump into things by clicking on the genres, author or PDF books, popular and new tab.
Still haven't settled for any of the already mentioned platforms? The Open library may just be what you need. Opening the landing page on openlibrary.org takes you straight to the titles. There are some you can straight of acquire for free, while there are some you can't and have to borrow.
I didn't register to see how the borrowing system works, but I think borrowed content will be read on the platform and will have a time frame to which you can access the content. The content on the open library platforms ranges from art, science fiction, fantasy, recipes e.t.c
The freee-books.net platform offers materials from categories that include fiction, classics, non-fiction audiobooks, academic, fiction, and more. The good news is that all the e-book materials are free. However, you will be restricted to 5 every month. So probably you would have to make 5 good choices that will sustain you throughout the month.
10. SlideShare.net
Last but certainly not least, is the Sideshare.net platform, which is also highly recommended for enthusiasts seeking free E-books to download.
Sideshare.net can be described as a hub where enthusiasts can share and also view informative materials. However, not all its offerings are free as its runs a freemium, hybrid system.
Wrapping up:
While there are several platforms offering free ebooks, however, I am pretty confident that this comprehensive list of 10 best websites to download E-books for free will meet your needs in a long way. Feel free to drop your personal favorite and other recommendations, in the comment section below.