Adobe Premiere Rush is a unique utility app for creating super interesting and quality videos for use on Youtube, Tiktok, Instagram, and other video-sharing sites. It has most of the features you'd need to create super engaging video content for all occasions. Being one of the premier media apps from Adobe, the rush video editing suite is useful for creating sharable video content. It boasts of a user-friendly interface and will come in handy for modern video editing needs.
RushAdobe Rush Software Overview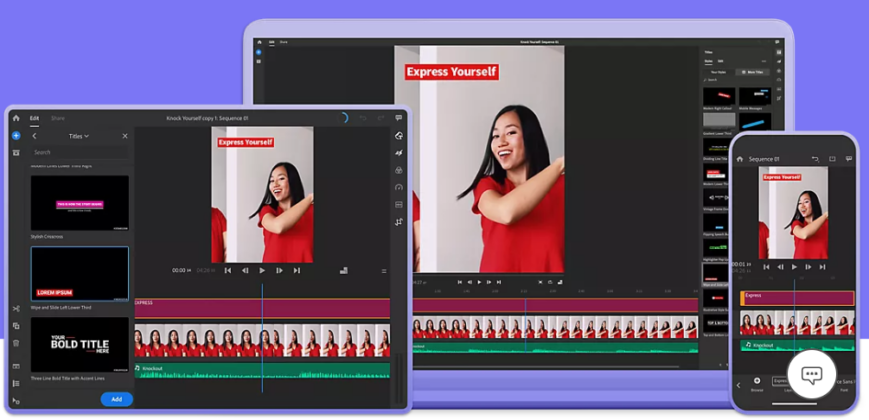 Adobe, the creators of this premier rush video editing suite is not new to the software creation space. Adobe Rush software, on the other hand, is a video editing software with multi-platform support. It lets you create, edit, and share Tiktok videos online. Its creative flexibility will make your content stand out among others.
With this all-in-one app, you can shoot and edit high-quality videos on the go and share them online via any social media platform of your choice. Rush is a free and easy-to-use app that can be used on macOS, Windows, iOS, and Android devices.
Features
Here are some of the most pronounced features of Adobe Rush that make it an outstanding app for making Tiktok videos:
Super-intuitive editing interface: this powerful tool makes it easy to record, add titles and motion graphics, audio as well as color, and more
Easy access to video-sharing sites: The videos created can be easily shared on Tiktok, Twitter, or youtube by clicking on the share button.
Cross-platform: Adobe rush is available not just for Windows computers alone, but also for Mac, Android, and iOS devices.
Cloud Storage: you can start your project and finish later whenever and wherever you go because Rush offers a 100GB storage capacity where all your works are kept.
Language availability: Rush supports different languages, this feature makes it available and accessible in more than 18 languages in different countries all over the world today.
Pricing and Availability
Adobe rush offers a Free and paid version,  the paid version is more feature-rich and complex than the free version with limited features. It is available in the App Store and can be downloaded on mobile phones. For either Mac or Windows desktop platform, you will require the Creative Cloud to install the Adobe Rush Software.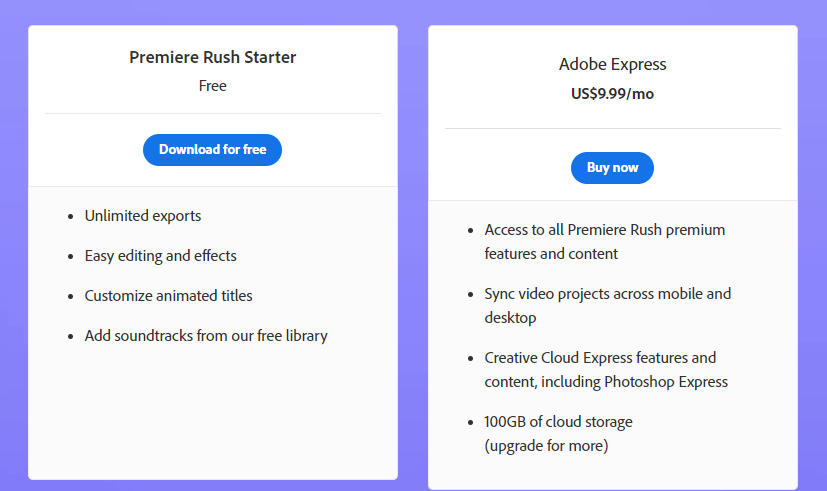 Adobe Rush Pricing: Adobe Rush offers free Creative Cloud membership that includes the free Adobe Express plan and Adobe Express starter plan for US $9.99/mo, Premiere Rush for US$20.99/mo, and ALL App plan for US $54.99/mo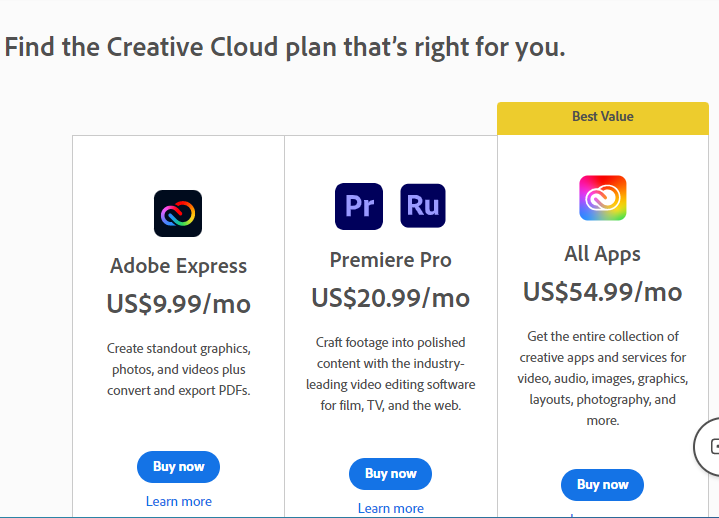 How to get started with Adobe Rush.
To get started with Adobe Rush, you'd first go to their official website and download Adobe Rush on their website.
Click on 'Let's go' and It will direct you to the Adobe Creative Cloud page where you sign in (if you have an account ) or Sign up (If you don't have an account)
Wait for the software to download, this might take a long time because of the size of the file which is 2GB.
Click on the 'install' button when the file has finished downloading to install it on your system
How To Use Adobe Premiere Rush
My Adobe Rush Review
Adobe Premiere Rush is an exciting video editing software that can shoot and share TIKTOK videos online.  Rush captures quality videos, and edit and share them on Tiktok and any other social media sites of your choice. This software had provided the solution for many Tiktok users in making eye-catching videos online.
The unique platform makes it easier to be used by anyone. It allows video editing in actual time, shooting with mobile phones, arranging the different clips, adding transitions and results, and placing titles or audio. Adobe Rush software is user-friendly and works properly with different Adobe software programs.
For anyone in the rush to make and edit videos on Tiktok, the Adobe Rush video editing app is a formidable App to use, with powerful video editing features.