i want to base my discussion
and teaching on computer web browsers used majorly by microsoft
windows, apple macintosh and unix os users.
let me start by defining web
browsers, web browsers can be defined in the following five ways:
1. a web browser is a piece of
computer software that you use to search for information on the internet, especially
on the world wide web.
2. a web browser is a software
application for retrieving, presenting, and traversing information resources on
the world wide web.
3. browser software provides you
with the means to view a web page. without browser software, you would not be
able to surf the internet
4. a web browser is an application
program which interprets html and presents the final web page; used to surf the
world wide web.
5. a web browser is a software
application for retrieving, presenting, and traversing information resources on
the world wide web. an information resource is identified by a uniform
resource identifier (uri) and may be a web page, image, video, or other piece
of content. hyperlinks present in resources enable users to easily navigate
their browsers to related resources, although browsers are primarily intended
to access the world wide web, they can also be used to access information
provided by web servers in private networks or files in file systems. some
browsers can be also used to save information resources to file systems.
i will like to continue by giving a
brief history of web browsers
the history of the web browser dates
back in to the late 1980s, when a variety of technologies laid the foundation
for the first web browser, worldwideweb, by tim berners-lee in 1991. that
browser brought together a variety of existing and new software and hardware
technologies, the introduction of the ncsa mosaic web browser in 1993 – one of
the first graphical web browsers – led to an explosion in web use. marc
andreessen, the leader of the mosaic team at ncsa, soon started his own
company, named netscape, and released the mosaic-influenced netscape navigator
in 1994, which quickly became the world's most popular browser, accounting for
90% of all web use at its peak. microsoft responded with its browser internet
explorer in 1995 (also heavily influenced by mosaic), initiating the industry's
first browser war. by bundling internet explorer with windows, microsoft was
able to leverage its dominance in the operating system market to take over the
web browser market; internet explorer usage share peaked at over 95% by
2002.internet explorer has 65% browser usage share as of october 2009 according
to net applications.
opera debuted in 1996; although it
has never achieved widespread use, having 2% browser usage share as of october
2009, it has a substantial share of the fast-growing mobile
phone web browser market, being preinstalled on over 40 million phones. it is
also available on several other embedded systems, including nintendo's wii
video game console.in 1998, netscape launched what was to become the mozilla
foundation in an attempt to produce a competitive browser using the open source
software model. that browser would eventually evolve into firefox, which developed
a respectable following while still in the beta stage of development; shortly
after the release of firefox 1.0 in late 2004, firefox (all versions) accounted
for 7.4% of browser use.as of october 2009, firefox has a 24% usage
share.apple's safari had its first beta release in january 2003; as of october
2009, it has a dominant share of apple-based web browsing, accounting for just
over 4% of the entire browser market. its rendering engine, called webkit, is
also running in the standard browsers of several mobile phone platforms,
including the iphone os, google android, nokia s60 and palm webos.the most
recent major entrant to the browser market is google's webkit-based chrome,
first released in september 2008. as of october 2009, it has a 4% usage share.
best browsers to be used
the question of which browser is
best for comfortable web surfing is the question of the day now let's go:
while only two or three browsers
dominate the web browser market, there are actually many different web browsers
available. if your current browser doesn't provide the experience you want, it
might be worthwhile to try another one. let now view a brief summary of todays
web browsers
let's start by viewing the summary
of
Browsers
supported by:

A.
windows
the web browsers supported by windows are
as follows:
1. Safari
A web browser developed by apple, that
includes tabbed browsing, a pop-up blocker, integrated google search, and
private browsing; available for windows starting with version 3.
2. FLOCK

a
multi-platform web browser designed with an emphasis on social networking and
web 2.0 features; provides a custom interface for facebook, youtube, twitter,
flickr, blogger, wordpress, live journal and other supported websites.
3.
flashpeak slimbrowser
Slimbrowser is simply a tabbed
multiple-site browser that includes a popup blocker, window skins, form
autofill, and quick-search; also features online translation, script error
suppression, and blacklist and whitelist filtering.
4.AVANT BROWSER

This is a multi-window browser that includes autofill, pop-up and ad blocking, and online profile storage; also supports mouse gestures, includes an RSS reader, and has additional privacy protection features.It is indeed a user friendly browser that can be recommended for all levels of internet users.
5. GOOGLE CHROME

This is a new browser developed by Google that includes a search-based address bar and dynamic tabs; also supports site thumbnails and shortcuts to Web applications.
6. MOZILLA FIREFOX

This is a popular open-source Web browser developed by Mozilla Corporation; features tabbed browsing, a pop-up blocker, and integrated search, it also supports the Google toolbar
7. MICROSOFT INTERNET EXPLORER

This is for now the most popular Web browser for Windows, it comes pre-installed with the Windows operating system; also used for navigating local files and folders.
8. MAXTHON

This is a tabbed browser that supports Mouse Gestures, Magic Fill for forms, and Feed Reader for RSS feeds, it includes other proprietary features such as Smart Acceleration, Anti-Freeze, Super Drag&Dop, Ad Hunter, and Web Sniffer
9. MOZILLA SEAMONKEY

This is an all-in-one Internet application suite that includes a Web browser, HTML editor, email and newsgroup client, and IRC chat program; developed as a community effort and uses Mozilla source code.
10. NETSCAPE NAVIGATOR

This is the original mainstream Web browser which features multibar for multiple toolbars, tabbed browsing, and autofill for forms, it also provides more security options than other browsers.
11.THE WORLD BROWSER
This is a multi-threaded frame browser that uses the Internet Explorer engine and features a tabbed interface; also includes intelligent ad blocking , a blacklist filter, Web page mute, and a built-in download manager; supports custom skins and plugins.
12. OPERA BROWSER

This is an efficient browser created by Telenor, Norway's largest telecom company, which includes tabbed browsing, integrated search, and a pop-up blocker.
13. WYZO BROWSER
This is a nice browser optimized for online media; includes features that accelerate Web downloads and allows users to download torrents with a single click.
14. SPACE TIME BROWSER
This is an optimized PC application that allows users to search and browse the Web in an unlimited 3D environment, it includes Savable Spaces for saving the 3D arrangement of Web pages.
15. IRON BROWSER
This is a simple to use web browser based on the Chromium source code which includes additional security and privacy features not found in Google's Chrome browser.
16. AMAYA BROWSER
This is in a "nut shell" a web editor and browser developed as an open source software project by the W3C (World Wide Web Consortium); can be used to update documents directly on the Web.
17. CRAZY BROWSER
This one has all the features of Microsoft internet explorer including a pop up blocker.
18. BOLT BROWSER
Just a yet to know optimized browser majorly used by mobile phone users.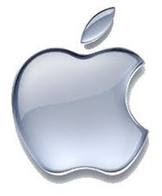 B. MACINTOSH
in
addition to most of the browsers listed above the following four are for now
used by Macintosh os users, they are as follows:
1. CAMINO
This is a simple to use browser designed specifically for the Mac that integrates the look and feel of the Mac OS X interface; uses the Mozilla Gecko rendering engine and is designed to run efficiently and open pages quickly.
2. OMNIWEB
This is a Macintosh Web browser designed to provide a more productive and efficient user experience, which includes tabs, shortcuts, ad blocking, workspaces, auto-save, bookmarks, RSS news feeds, and site preferences.
3. SHIIRA
This is a Web browser built by Japanese developers using Apple's Web Kit; similar interface to Safari; supports additional features such as a side drawer, bookmarklets, and page transitions.
4. ICAB
This is a web browser for the Mac with features not found in other browsers, such as advertising filtering and kiosk mode.

C.
Linux/Unix
there are three browsers used mainly
by unix os users in addition to most of the browsers named above. they are as
follows:
1. EPIPHANY
This is a Web browser developed for the GNOME desktop, it is designed to be simple and easy to use, it includes basic security features and supports Mozilla plug-ins.
2. GALEON
This is a simple to use web browser developed for the K Desktop Environment (KDE); uses the KHTML rendering engine and supports HTML 4.01. It also serves as a file manager and a universal file viewer for many file types.
3. KONQUEROR
This is a nice and easy to use web browser developed for the K Desktop Environment (KDE); uses the KHTML rendering engine and supports HTML 4.01; also serves as a file manager and a universal file viewer for many file types.
you may wonder why the download link for
each of this browser is not listed here, yes you should for no reason get
shocked because each of this browser can be gotten through a simple search on
google. use the search bar by the side of this blog to get started with any of
the browsers that suits your need.
if you are confused or need live
assistance then join our forum @ https://www.3ptechies.com/forum
my next discussion will be based on secure
web application and messengers.