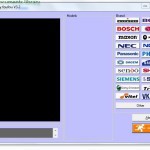 Here's an app that should work for most persons that needs simple short codes to access many advance information and do stuff like;-
Formatting your phone, resetting your phones to default settings, getting your imei number, unlocking your phone completely free when it's locked, smart phone secret code and any thing mobile phone secret code.
You need not cram the codes as this piece software is used to generate your free unlock code and advance features codes each time you lost your phone code or purchases a new phone and need check if "it is original" with access to many features in several brand of phones.
Just download this application and lunch it on your computer to generate various codes.
you can actually use it on almost all feature phones and major popular brands like: motorola, lg, samsung, nokia, nek, alcatel, zte, huawei, sony erisson , siemens and etc. (eg. codes like *06# used for imei number) and many more….
The feature-filled mobile phone codes and simple unlocking USSD for feature phones software app is discussed in details at the techies forum, you can download the app or join the discussion by clicking on this link.
how to unlock tecno phone security code, pattern or passwords
To reset and/or unlock your tecno android phone, phablet, pad and other devices to factory default after forgetting your pattern, pin or passwords, you need follow after the steps below:-
Switch off the tecno phone or device by pressing and holding the power button.
Then, press and hold the power button and the volume down button (Power-on + Volume down button) simultaneously until the phone powers on to the special screen.
Pay attention to the next screen that shows up, you should see about four options, scroll down to Factory Reset or Clear Flash and select it. (Use the " Home button" or Switch button to select it).
After confirmation, the factory reset process starts immediately. And, would completely unlock the password or clear the pattern once the process is completed.
N/B: If you are interested in exploring other options on the screen, you can use the (Volume Down key) to navigate down, the (Volume Up Key) to navigate up and the (Home Key) to select the option you want.
how to unlock other android phone password or pattern
For some Android devices other than tecno, you may use the tweak with the steps below (take note of the three buttons combination in contrast to the one above).
Turn the device off by using the power button.
Then hold this buttons all together at the same time "Volume up + Home Key + Power Button" until the phone boots (if your device doesn't have a home button just hold together volume up key and power key)
Notice the next screen that comes up with different options
Now, use the volume key to move up and down, then scroll down to Restore Factory Defaults or Delete all User Data depending on which is on your device.
Click one of the options and then scroll down to Reboot System Now and wait for your phone to reboot.
Note: There are lots of key combinations to attempt, especially for unpopular MTK brands. You can look at this page for more tips on resetting such forgotten passwords/lock patterns.
tecno mobile default password
If your phone is not a tecno android phone, you can attempt setting or removing the security code by using either of these default Tecno security codes.
Please do note that most phones would restrict the pin code attempt after 5 trials. In that case you'd have to wait for like 30 minutes before attempting the security unlock codes again. The default Tecno phone passwords is as follows:
1234
1122
0000
2468
3344
12345
5678
1010
The code to soft-reset (restore settings to factory default) on most Tecno (non-Android) devices is any of *#987*99# or *#12345#.
Share your challenges, tips and questions by using the comment section below.
Search recipes for this entry:
tecno phone codes
how to unlock tecno phone password
tecno master code
https://www obasimvilla com/all-mobile-phones-secret-code-for html
tecno mobile software download full version
how to unlock tecno phone
itel phone master reset code
tecno code
android phone codes unlock
master unlock code for android
itel phone unlock code
Tecno Secret Code
tecno phone password
master code to unlock any phone
itel secret codes
secret code for tecno phones
tecno default password
Tecno codes
tecno unlock code
itel phone default password